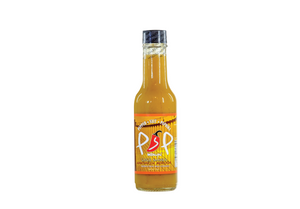 Inspired by Sunshine and tropical flavors, this blend of peppers, fruits and spices is the perfect high heat complement to anything that needs a touch of salty sweet goodness, while packin' some serious heat!
Color of sauce will range from bright yellow to orange depending upon time of year and pepper availability.
Comes in a 5oz bottle.

Heat Level 8/10