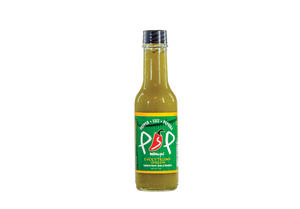 This is our Jalapeno sauce and it is probably our most versatile.  We named it Everything Green because it's good on everything!  It has a fresh jalapeno flavor with nodes of garlic, citrus and spices for one of the most addictive sauces in our lineup!

Spice Level: 3/10
5oz
You gotta get you some!
All the sauces are great! My favorite is the everything green. I literally marinade my chicken with it. I have to have it on almost everything. You guys have a lifetime customer with me. I appreciate yall
Essential sauce
Better than any other sauce you can think of%2C to go with whatever you're thinking of eating. Or try the Carolina red. The two indispensable sauces for my family.